THANK YOU FOR YOUR SUPPORT!
Your donation will support our work in the community and YOU are appreciated!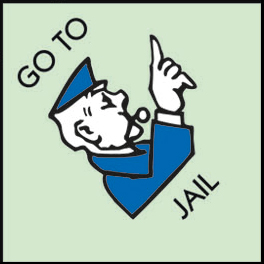 Volunteer Center of Kern County presents:
The 7th Annual
MONOPOLY MANIA 2020
Come One, Come All!
It's time for Kern County's 7th annual Monopoly Mania!
A Great Night Out for Individuals, Couples, Families, Friends and Businesses!
MARCH 6TH (FRIDAY) ** 6 P.M.
Coconut Joe's Banquet Hall
4000 Easton Drive
Bakersfield, CA 93309
The Evening Includes:
A Silent Auction allowing you to bid on several fun and valuable items. Win a bid, pay that evening with cash, check or credit card and take your cool new gifts home with you!
A plated Tri-Tip & Chicken Dinner served with delicious sides, beverages, dessert and coffee.
Awesome Live Music performed by STUDIO O RHYTHM SECTION!!!
One-and-a-half Hours of pure Monopoly Game Time!A life-like, interactive version of the traditional game that could actually land you in a life-size jail unless you are bailed out with a $5 Get-Out-of-Jail card! Approximately 30 tables will compete for several different prizes valued at hundreds of dollars! The winners of each table will have a chance to win an AWESOME Grand Prize!!!
Tickets are only $40 per person, advanced purchases only! Purchase your tickets for this fun-filled night soon before space is gone! We have made the event this year Family Friendly! Players must be at least 13 years of age and accompanied by an adult.
To purchase tickets, volunteer to serve at the event, donate for prizes or gifts for the Silent Auction or to donate for sponsorship,
please call or visit the Volunteer Center of Kern County and talk with Brenda Ratliff.
Brenda Ratliff, Director
Volunteer Center of Kern County
1311 Eye Street, Bakersfield, CA 93311
(661) 395-9787
bratliffvc@yahoo.com
Be a Sponsor! Come and Play! Make Great Memories!