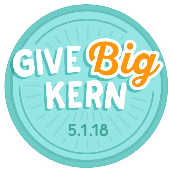 THANK YOU FOR YOUR SUPPORT!
Your donation will support our work in the community and YOU are appreciated!
Volunteer Center of Kern County's
HOLIDAY

CINNAMON ROLL SALE
1311 Eye Street
7 a.m. - until SOLD OUT
$10.00 per dozen
Drive through our parking lot that
morning to pick up your delicious
CINNAMON ROLLS!!
PRE-ORDER a minimum of 5 dozen and our elves will deliver them to a
business address (Bakersfield only)!!!
Sorry no personal home deliveries for security purposes.
395-9787