1311 EYE STREET BAKERSFIELD CA 93301
www.volunteercenter.info
661-395-9787
FAX: 661-395-9780
Hours of Operation
Monday - Thursday:
8 a.m. - 4 p.m.
Closed 11 a.m. - 12:30 lunch
WELCOME TO THE VOLUNTEER CENTER!

1311 EYE STREET BAKERSFIELD CA 93301 USA
CALL THE VOLUNTEER CENTER
395-9787
Volunteer Center of Kern County
YOU have a chance to support the Volunteer Center beginning on
APRIL 1, 2018
Register to be a volunteer, make a donation or BOTH! Please go to GIVEBIGKERN.ORG
search for the
Volunteer Center of Kern County
https://www.givebigkern.org/organizations/volunteer-center-of-kern-county
VOLUNTEERS.....the heartbeat of our community!!!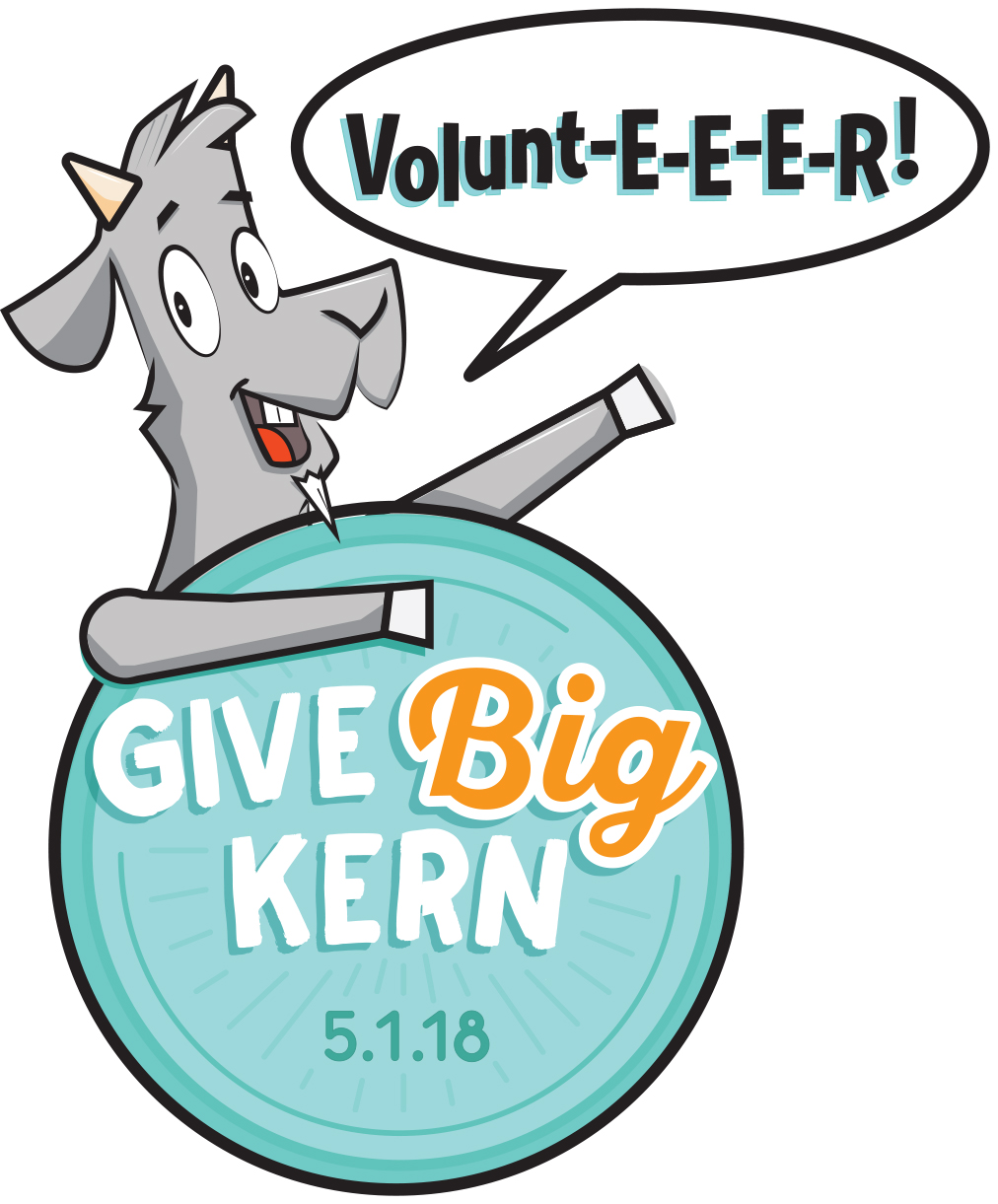 **Click on "GIVE BIG KERN" above to be directed to that site!**
BE THE CHANGE.
VOLUNTEER!