SUPPORTED BY COMMUNITY PARTNERS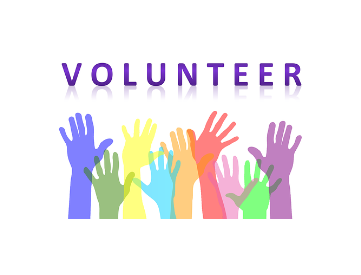 We would like to THANK:
Americorps - volunteering at the event
PG&E - grant
Jeff Periera Home Energy - donation
Seneca Resources - fan donation
Comprehensive Cardovascular Medical Group
Bakersfield Recovery Service/Jason's Retreat
S T E P S
Sherri Montano
Advanced Roofing & Gundlach's Service
Crimson Resource Management
Ameriprise Financial
Domino's Pizza - food
La Rosa Fruit Bars & Ice Cream - bars
Bakersfield Ice - ice
Rusty's Pizza - food
Volunteer Center of Kern County continues to provide
outstanding service to our community!
USE OUR DONATE BUTTON NOW!!!!
The Volunteer Center of Kern County continues to address the needs of our community's most vulnerable populations! We need your support to continue this valuable work!
CALL our office at 395-9787 and we will process your donation by credit card or debit card.
MAIL checks made out to
Volunteer Center
to 1311 Eye Street
Bakersfield, CA 93301
Our 20th Annual "Keep Kern County Cool" Fan Drive was a HUGE success!!
Thank you Bakersfield!!
The event was held on June 16th at the KGET TV17 Compassion Corner.
Through your generous donations both monetarily and In-Kind we were able to give our seniors/disabled over 600 fans this year!!
We rely on generious donations so we can furbish fans to our seniors. This year we were able to meet and exceed our goal.
Our seniors in the community that cannot afford the cost of utilizing their air conditioners during the extreme heat in our valley were able to obtain a fan thanks to all of you! Since 2001, we have distributed more than 14,850 fans to our community's most vulnerable populations.
This is one of our favorite events of the year and we were so happy we could help our community again!