SUPPORTED BY COMMUNITY PARTNERS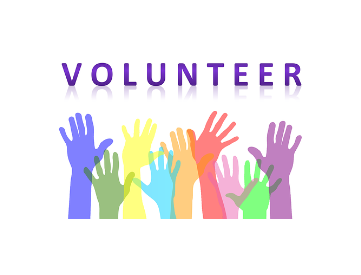 $10.00 per dozen
Reserve YOURS today!!
Great office treats, holiday party treats, customer appreciation gifts or to enjoy on Christmas Day with family and friends!
**Order five dozen or more and we will deliver to you (BUSINESS ADDRESS ONLY). Sorry, no residential
Call to Pre-Order your Cinnamon Rolls Today!
Call our office at 661-395-9787 and we will take your order over the phone. You can pay over the phone with Debit/Credit or with cash or check at time of pick up.
**With 2021 coming to a close and with the pandemic still upon us, we have your safety in mind - ALL cinnamon rolls come in a sealed plastic container**
Volunteer Center of Kern County continues to provide
outstanding service to our community!
USE OUR DONATE BUTTON NOW!!!!
The Volunteer Center of Kern County continues to address the needs of our community's most vulnerable populations! We need your support to continue this valuable work!
CALL our office at 395-9787 and we will process your donation by credit card or debit card.
MAIL checks made out to
Volunteer Center
to 1311 Eye Street
Bakersfield, CA 93301
Our 8th Annual CINNAMON ROLL SALE is here!!
Thursday, December 16th, 2021!!
7:00 a.m. - until SOLD OUT!
1311 Eye Street
(Between 13th & 14th on Eye Street. Off California Avenue in between H St and Chester Ave
We rely on donations and fundraisers to keep our programs going every year. This fundraiser helps to assure we can provide volunteers to help our youth, seniors, disabled and veterans. Won't you consider buying a dozen (or more) Cinnamon Rolls this year?
This is one of our favorite events of the year and we were so happy we could help our community again!