SUPPORTED BY COMMUNITY PARTNERS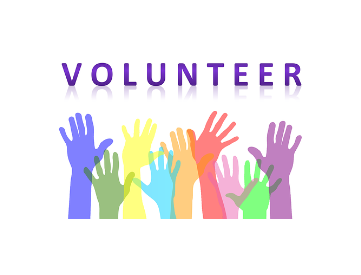 VOLUNTEERS SUPPORT
COVID-19 TESTING!
FEMA (Federal Emergency Management Agency), chose Kern County as a COVID-19 testing "super site".
The Volunteer Center supported FEMA, State of California Office of Emergency Services & the County of Kern (OES) with
FIFTY (50)+ VOLUNTEERS supporting this site from
July 28th - August 21st (7am to 7 pm daily!)
2,046 HOURS
valued at $52,029.00
Volunteer Center of Kern County continues to provide
outstanding service to our community!
USE OUR DONATE BUTTON NOW!!!!
The Volunteer Center of Kern County continues to address the needs of our community's most vulnerable populations! We need your support to continue this valuable work!
CALL our office at 395-9787 and we will process your donation by credit card or debit card.
MAIL checks made out to
Volunteer Center
to 1311 Eye Street
Bakersfield, CA 93301
20th Annual "Keep Kern County Cool" Fan Drive
JUNE 16TH
WEDNESDAY
5 A.M. UNTIL 7:00 P.M.
KGET TV17 COMPASSION CORNER
2120 L Street (downtown)
Our goal this year is to collect fans for seniors in our community that cannot afford the cost of utilizing their air conditioners during the extreme heat that we experience in our valley. Since 2001, we have distributed more than 14,850 fans to our community's most vulnerable populations.
We rely on your generous donations so we can furbish fans to our seniors!!!
If you choose to donate a NEW fan you can drop it off at our office Tuesday, June 1st - Tuesday, June 15th located at 1311 Eye Street!
Monetary donations are accepted as well (cash, credit/debit accepted). All monetary donations enable us to purchase fans at bulk rate pricing and all donations are tax deductible.
Seniors can CALL
395-9787
on June 16th to get their application in to receive a fan!
MUST BE 65 OR OLDER TO QUALIFY
Fan Distribution Day will be Friday, June 18th from 9:00 am - 2:00 pm at our office - 1311 Eye Street
Email to: volunteercenterkc@yahoo.com