SUPPORTED BY COMMUNITY PARTNERS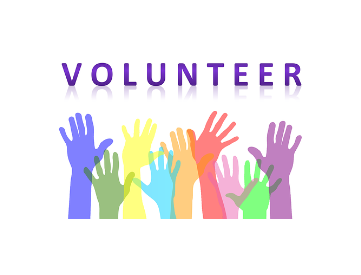 VOLUNTEERS SUPPORT
COVID-19 TESTING!
FEMA (Federal Emergency Management Agency), chose Kern County as a COVID-19 testing "super site".
The Volunteer Center supported FEMA, State of California Office of Emergency Services & the County of Kern (OES) with
FIFTY (50)+ VOLUNTEERS supporting this site from
July 28th - August 21st (7am to 7 pm daily!)
2,046 HOURS
valued at $52,029.00
Volunteer Center of Kern County continues to provide
outstanding service to our community!
USE OUR DONATE BUTTON NOW!!!!
The Volunteer Center of Kern County continues to address the needs of our community's most vulnerable populations! We need your support to continue this valuable work!
CALL our office at 395-9787 and we will process your donation by credit card or debit card.
MAIL checks made out to
Volunteer Center
to 1311 Eye Street
Bakersfield, CA 93301
HOLIDAY CINNAMON ROLL SALE
DECEMBER 17TH
THURSDAY
7 A.M. UNTIL SOLD OUT!!!!
1311 EYE STREET
It is that time of the year again and even with the challenges of COVID-19 we are continuing our annual tradition of providing the MOST delicious, mouth-watering, holiday-spirit evoking CINNAMON ROLLS!!!
Drive-thru and pick up your cinnamon rolls (cash, check, credit/debit card w/ID) again this year!!!
ONLY
$10 (per dozen)
If you choose to order at least five (5) dozen our elves will deliver! (Business address only)
Get your orders together! Great gift for holiday parties, office coffee breaks, yummy gifts for co-workers, family and friends!
Don't miss out on your order! We sold out fast last year!
CALL
395-9787
PLACE YOUR ORDER TODAY!
PHONE ORDERS MUST BE PAID IN ADVANCE BY CREDIT/DEBIT CARD
Email orders to: bratliffvc@yahoo.com or FAX orders to 661-395-9780